Phuket Visa Services
get a long-term visa to stay in Thailand
premium service at a friendly price
with you every step of the way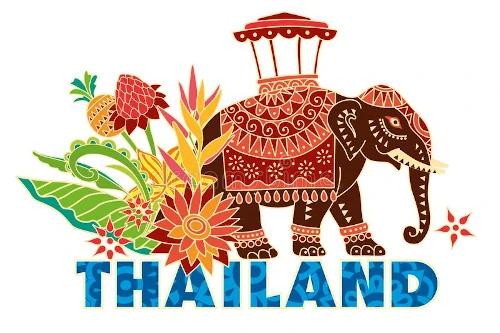 ---
Student (ED) visa
Switch to an education visa here in Phuket and stay for up to three years. No border runs and no study necessary.
Retirement visa
Over 50? Relax and enjoy your retirement in Phuket without the hassle of visa applications and border runs.
Elite visa
The premium option. If you intend to stay long-term in Thailand, then an Elite visa is the best choice. Many added benefits.
---
⭐⭐⭐⭐⭐
"… The service was outstanding. The staff are very friendly and knowledgeable. This is the best place to take care of your visa needs …"
Jane Marten
⭐⭐⭐⭐⭐
"My ED visa was taken care of very efficiently. Everything was properly explained and professionally handled. Can't recommend enough."
John Sharpe
⭐⭐⭐⭐⭐
"I chose Phuket for my retirement and Phuket Visa Services to handle my visa processing. Excellent service from start to finish."
Paul Carter
---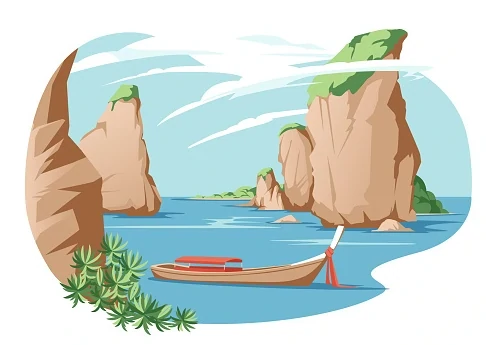 Welcome to Phuket visa services
FREE consultation to confirm your current visa status
NO need to leave Thailand to switch to a different visa
NO need to make visa runs once you have a new visa



---
Extend your tourist visa
Thailand no longer has entry restrictions for tourists, so you can enter with either a Tourist Visa (60 days) or On-Arrival Exemption (30 days).
Once you're in Thailand, you can stay beyond your tourist visa expiry date by switching to another visa type. You don't need to leave Thailand to make a change to your visa – we take care of it right here in Phuket.
Get in touch with us before your current visa expires and we'll be happy to walk you through the process.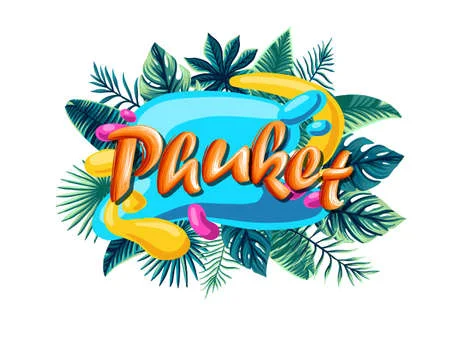 ---
Phuket student (ED) visa prices
Our student visa prices are fully inclusive (except immigration fees). We take care of everything, so all you have to do is provide your passport to make photocopies and complete a short form to get started.
First, we make an application for a student letter from the Ministry of Education, then complete your final visa application ready to submit to Phuket Immigration. You have to make just one visit to the Immigration Office with our representative to submit the education (ED) visa application.
We also submit all visa extension application throughout your visa period, so there's no need to leave Thailand for the duration of your visa.
service fee
24,500฿
MoE letter
visa application
visa collection
all extensions
---
Phuket retirement visa prices
For the over-50s who want to stay beyond a year in Thailand, the retirement visa is the best option. Our retirement visa prices are fully inclusive.
We take care of the paperwork – all you have to do is meet our representative at the immigration office to be photographed and sign some documents.
You will get up to 15 months visa on the issue date.
service fee
45,000฿
visa application
visa collection
---
Thailand Elite visa prices
Get a 5, 10 or 20 year Thailand visa
Thailand Elite visa holder benefits
The Thailand Elite visa program is a unique opportunity to reside in Thailand long-term, with the most privileged service. Equally ideal for regular tourist and business visitors alike. Unlimited re-entries into Thailand during the visa period.
You can only apply to join the program through an authorised agent. Our partner has been such an agent since the Elite program began.
Individual and family memberships available.
service fee
free
visa application
Membership privileges (vary by membership chosen)
⭐ complimentary airport limousine service
⭐ VIP fast-track airport arrival and departure
⭐ complimentary annual medical checkup
⭐ complimentary golf, spa, massage and more
⭐ complimentary government concierge services
⭐ member discounts on hotels, travel, malls and more
---
Think you found a better deal? We'll beat it!
We've been in business in Phuket since 1983 and have a 100% success record for visa applications.
Forget the rest – trust the best!
Message, call or drop by our office for a free consultation. Bring your passport with you and we'll tell you right away what we can do and how long it will take.
---
Get in touch
✆ phone
(+66) 065 348 3000
@ email
ed.visa.phuket@gmail.com
LINE & WHATSAPP
+66 065 348 3000
✉ address
5/11-12 Had Patong Road, Patong Beach, Phuket 83150
? office hours
Monday to Friday: 09:00 a.m. – 18:00 p.m.
Saturday: 09:00 a.m. – 18:00 p.m.
Sunday: closed
---
⭐⭐⭐⭐⭐
"… very happy to get my retirement visa sorted out in just one week, start to finish. Thanks to everyone involved for the terrific service and advice …"
Peter Sartis
⭐⭐⭐⭐⭐
"I visited a number of offices before choosing to do my student visa here. It was an easy decision because they're very clearly professional and trustworthy."
Karin Byrd
---
Frequently asked questions
Do you guarantee that I will get a visa?
We can't guarantee it, but your fee is fully refundable if your visa application is declined. We do not give refunds once visas have been issued.
How long does it take to get a visa?
The time varies depending on the visa type you apply for. Retirement visas generally take 2 to 3 weeks to be issued. Elite visa membership can take up to 8 weeks for consideration. Student (ED) visas currently take 30 to 45 days (as of April 2023).
Is it possible to work with these visas?
You can't work on a student (ED) visa, retirement visa or Elite visa. If you want to work in Thailand you must apply right away for a non-immigrant O or B visa and a work permit.
Can I re-apply for a student (ED) visa?
Yes, but this will depend on how many ED visas you have had before, what language you studied and how long for. Contact us with the details of your previous visas and we will let you know what your options are.
Do I have to make visa runs?
No, you don't need to leave Thailand for the duration of your visa. Any extensions are done right here in Phuket.
What nationalities can apply?
Anyone can apply for a visa, but if you are from a country in Africa, the Middle East or South Asia, you will likely be rejected for a student (ED) visa.
Can I change my non-immigrant visa for a student (ED) visa or retirement visa in Thailand?
It is only possible to change from a tourist visa or on-arrival visa exemption to another visa. You will have to leave Thailand at the end of your visa if you have any other visa type.
Is it possible to leave Thailand and return once I have a visa?
Yes, you can! You can leave Thailand and maintain your student (ED) visa by obtaining a re-entry permit before exiting. You can only get a single re-entry each time.
The retirement visa can get a multiple re-entry permit to use for the entire year.
Thailand Elite visas holders can leave and re-enter as often as they wish.
Can I change schools and/or province and keep my student (ED) visa?
This is not possible. The Thai Ministry of Education does not allow students to keep their ED visa when changing school. You will have to apply for a new ED visa.