Want to stay in Phuket?
we can help with a Thailand ED visa!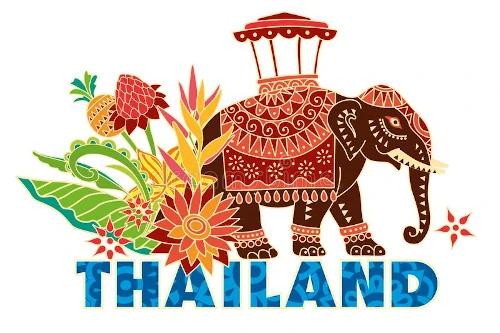 ---
↓ special offer until 31/12/22 ↓
offer period extended due to popularity
---
Need an education ED visa?
You're in the right place!
⭐⭐⭐⭐⭐
"… The service was outstanding. The staff are very friendly and knowledgeable. This is the best place to take care of your visa needs …"
Jane Marten
Want the best price possible?
We've got it! ▼
⭐⭐⭐⭐⭐
"My ED visa was taken care of very efficiently. Everything was properly explained and professionally handled. Can't recommend enough."
John Sharpe
---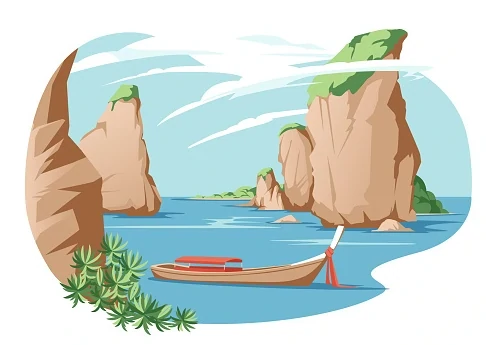 Welcome to Phuket ED visa
FREE consultation to confirm your current visa status
NO need to leave Thailand to switch to an ED visa
NO need to make visa runs once you have an ED visa



---
Extend your tourist visa
Thailand has no entry restrictions for tourists, so you can either enter with a Tourist Visa (60 days) or On-Arrival Exemption (30 days).
Once you're in-country, you can stay beyond your tourist visa expiry date by switching to an ED visa, for up to another 12 months. You don't need to leave Thailand to make a change to your visa – we take care of it right here in Phuket.
Get in touch before your tourist visa expires and we'll be happy to walk you through the process.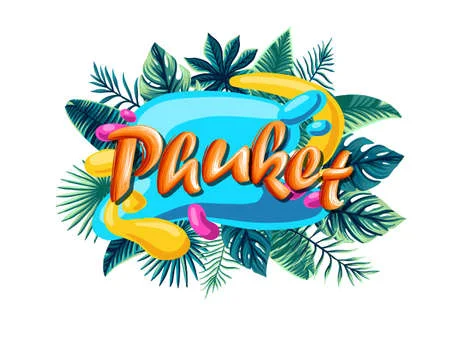 ---
Phuket education ED visa prices
Our prices include everything except immigration fees. We take care of it all, the only thing you have to do is provide recent photos, complete some forms and make one visit to Phuket Immigration Office with our representative to submit the ED visa application.
First, we make an application for a student letter from the Ministry of Education, then complete your visa application and submit it to Phuket Immigration Office. We also submit all visa renewals throughout your visa period – so there's no need to leave Thailand.
3 months
18,000฿
13,500฿
MoE letter
visa application
visa collection
---
6 months
19,500฿
15,500฿
MoE letter
visa application
visa collection
1 or 2 renewals
---
9 months
22,500฿
17,500฿
MoE letter
visa application
visa collection
2x renewals
---
12 months
24,500฿
19,500฿
MoE letter
visa application
visa collection
3x renewals
---
---
Think you found a better deal? We'll beat it!
We're the longest established school in Phuket and have a 100% success record for ED visa applications. If you want to study – great! If you don't, that's OK too!
Message, call or drop by our office for a free consultation. Bring your passport with you and we'll tell you right away what we can do and how long it will take.
---
Get in touch
phone
+66 95 017 33 44
email
ed.visa.phuket@gmail.com
LINE
@729wlwml
address
5/11-12 Had Patong Road, Patong Beach, Phuket 83150
office hours
Monday to Friday: 09:00 a.m. – 18:00 p.m.
Saturday: 10:00 a.m. – 14:00 p.m.
Sunday: closed
---
⭐⭐⭐⭐⭐
"… very happy to get my 1-year visa sorted out in just three weeks, start to finish. Thanks to everyone involved for the terrific service and advice …"
Peter Sartis
⭐⭐⭐⭐⭐
"I visited a number of offices before choosing to do my visa here. It was an easy decision because they're very clearly professional and trustworthy."
Karin Byrd
---
Frequently asked questions
Do you guarantee that I will get an ED visa?
We can't guarantee it, but your fee is fully refundable if your ED visa application is declined. We do not give refunds once ED visas have been issued.
How long does it take to get the ED visa?
Once we have your details, we make an application to the local Education Office. It takes them up to 2 weeks to issue the letter needed to submit with your ED visa application at Phuket Immigration. Immigration then take about 7-10 days to issue the visa. Ideally, you should have at least 30 days remaining on your current visa when we begin the process.
Is it possible to work with an ED visa?
You can't work on an ED visa. If you find work in Thailand you must apply right away for a non-immigrant O or B visa and a work permit.
Can I re-apply for an ED visa?
Yes, but this will depend on how many ED visas you have had before, what language you studied and how long for. Contact us with the details of your previous visas and we will let you know what your options are.
Do I have to make visa runs?
No, you don't need to leave Thailand for the duration of your ED visa. All extensions are done right here in Phuket.
What nationalities can apply?
Anyone can apply for an ED visa, but if you are from a country in Africa, the Middle East or South Asia, you will likely be rejected.
Can I change my non-immigrant visa for an ED visa in Thailand?
It is only possible to change from a tourist visa or on-arrival visa exemption to an ED visa. You will have to leave Thailand at the end of your visa if you have any other visa type.
Is it possible to leave Thailand and return once I have an ED visa?
Yes, you can! You can leave Thailand and keep your ED visa by obtaining a re-entry permit before exiting. This can be applied for at the Immigration Office in Phuket Town and there is a small charge. The re-entry permit allows you to re-enter with the unused portion of your ED visa reactivated (not extended).
Can I change schools and/or province and keep my ED visa?
This is not possible. The Thai Ministry of Education does not allow students to keep their ED visa when changing school. You will have to apply for a new ED visa.
---
© Phuket ED Visa 2022 | Privacy Policy